Reseller Policy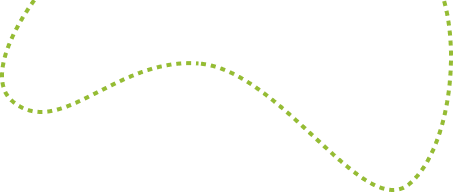 Artisan Tropic LLC dba Artisan Tropic ("Artisan Tropic"), is the owner of the Artisan Tropic trade names, trademarks, and domain names (the "Artisan Tropic Marks"), which Artisan Tropic has used extensively for many years in connection with its well-known specialty cassava and plantain food products (the "Artisan Tropic Products"). Only resellers or distributors expressly authorized by Artisan Tropic (hereinafter, "Authorized Resellers") are permitted to sell Artisan Tropic Products, and they are required to sell products only in certain channels and to abide by Artisan Tropic's Resale Policy and/or other Artisan Tropic policies (collectively, the "Policies"). It is only by limiting authorized sales to Authorized Resellers who are required to follow the Policies that Artisan Tropic is able to ensure the satisfaction of consumers and to maintain the integrity and reputation of the Artisan Tropic brand. Authorized Resellers are not permitted to sell Artisan Tropic Products on the internet or any e-commerce format without the prior written consent of Artisan Tropic. 

To protect the Artisan Tropic brands and prevent consumer confusion, Artisan Tropic has secured a number of trademarks relating to its business (including, without limitation, the Artisan Tropic Marks). Artisan Tropic is the only entity permitted to use or license the Artisan Tropic Marks in the United States. 
Authorized Resellers are subject to the Artisan Tropic Resale Policy that imposes certain obligations, including quality control specifications and customer service requirements that impact Artisan Tropic's consumer warranty policy. It is also well-recognized that goods are not genuine, and are therefore infringing, if they fail to conform to the trademark holder's quality control standards. Authorized Resellers also are required to assist with recalls and other consumer safety information efforts. Courts have held that when purchasers of unauthorized products are limited in their ability to be informed of recall and safety information, they are not receiving the "full bundle of services and product features that typically accompany such a purchase" and have not received a genuine product.


Please be advised that Artisan Tropic will undertake all appropriate steps to protect the Artisan Tropic Marks and its associated goodwill. Legal action can be avoided by immediately ceasing and desisting from any and all infringing activity including offering for sale and selling Artisan Tropic Products on Amazon.com or other unauthorized third-party online marketplaces without prior authorization. If Artisan Tropic files a lawsuit, it will seek all available monetary damages (including, without limitation, disgorgement of profits, compensatory damages, attorneys' fees, and investigative and other costs as well as all injunctive relief to which it may be entitled).