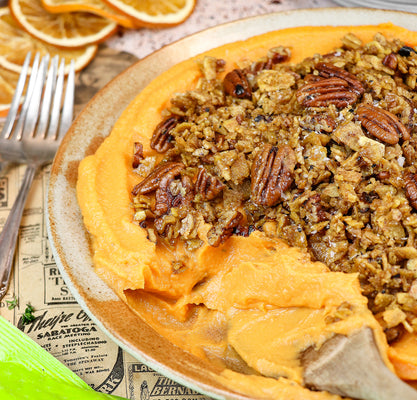 Sweet Potato Casserole with Caramelized Pecan and Plantain Strip Crumb Topping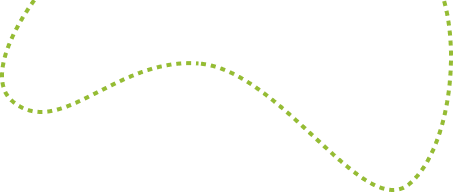 By Juliana Nino
February 09, 2023
You've never had sweet potato like this! 
Prep Time: 15 minutes
Total Time: 40 minutes
Serves: 8-10
Ingredients
3 lbs. sweet potatoes, peeled and chopped
1 cup Artisan Tropic Sea Salt Plantain Strips, lightly crushed
1 cup pecans, coarsely chopped
1/4 cup + 2 tbsp. maple syrup
1 tsp. fresh thyme leaves
1/2 tsp. salt
1/2 tsp. black pepper
Instructions
Bring a large pot of water to a boil. Add the peeled and chopped sweet potatoes. Cook for 20-30 minutes, until fork tender. Drain the potatoes.
Preheat oven to 350F.
Mash the potatoes in a large bowl with a hand mashes or electric beater.
Stir in the milk, 2 tbsp. maple syrup, 1/4 cup butter, salt, and black pepper.
Transfer the mashed potatoes to an oven-safe casserole dish.
In a skillet over medium heat, add the coarsely chopped pecans. Consistently stirring, toast the pecans for 1 minute.
Add the remaining maple syrup and butter. Stir until the butter is melted.
Add i the thyme leaves and crushed plantain chips. Stir to cook for 1-2 more minutes, until slightly thickened.
Distribute the topping over the mashed sweet potato.
Bake for 20-30 minutes, or until top is lightly golden and fully warmed. Enjoy!